About App Studio
AppStudio is a custom application editor available within Extension Kit to enable customers, consultants, and partners to extend ERPx with business screens and custom applications.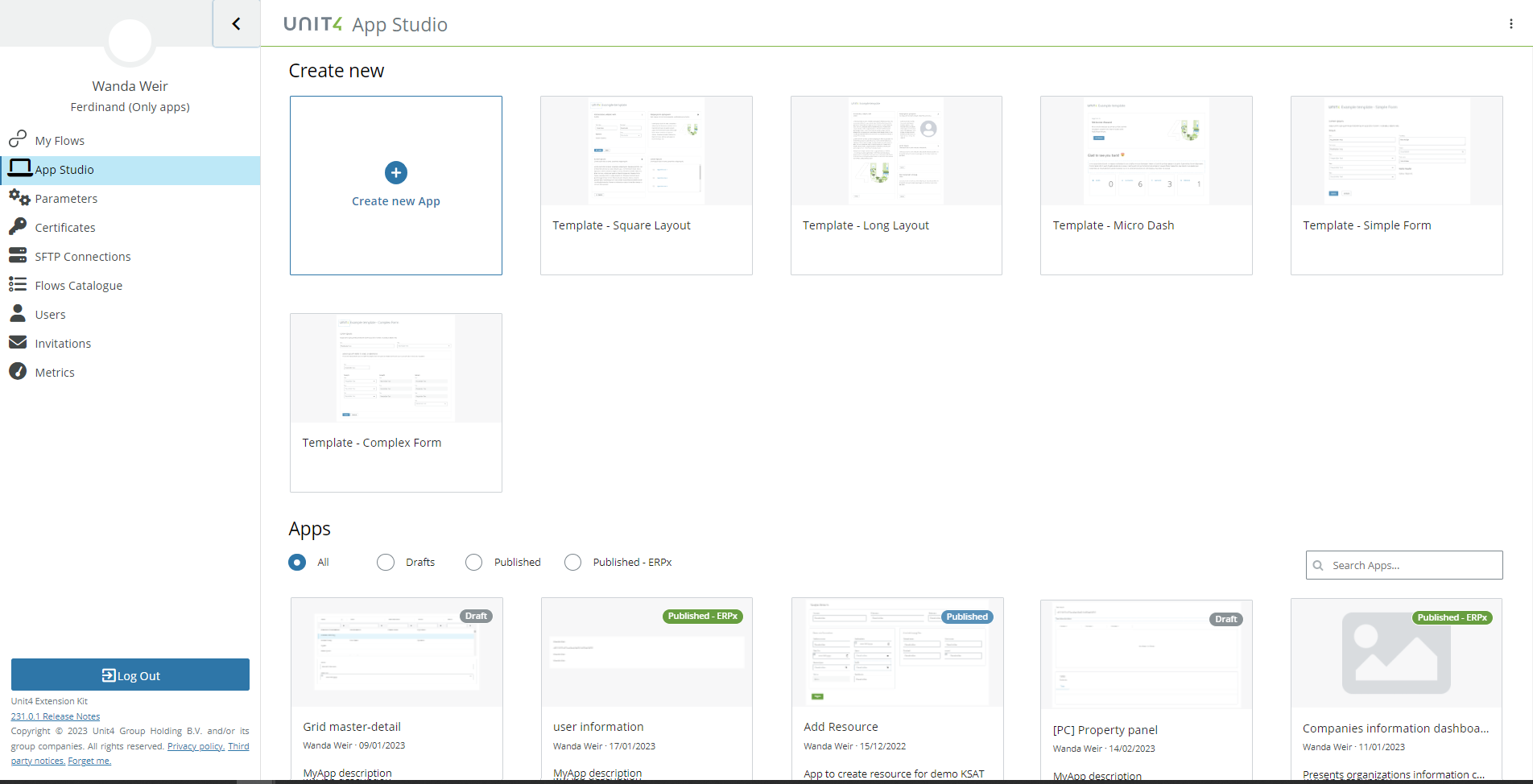 AppStudio produces reusable and responsive applications that are secured by Unit4 Identity Services that work with ERPx. App Studio leverages the Unit4 NextGen Design System Storybook. Any update to any component, whether it is the behavior or the look and feel, is automatically reflected in this platform.
App Studio offers a no code-low code environment for easily creating personalised apps that let you interact and display data in countless new ways, increasing your business opportunities.