Set up of Messaging tab values (Business Server (x64))
1. Login to AMC, expand DSN, Features, Business Server – Messaging: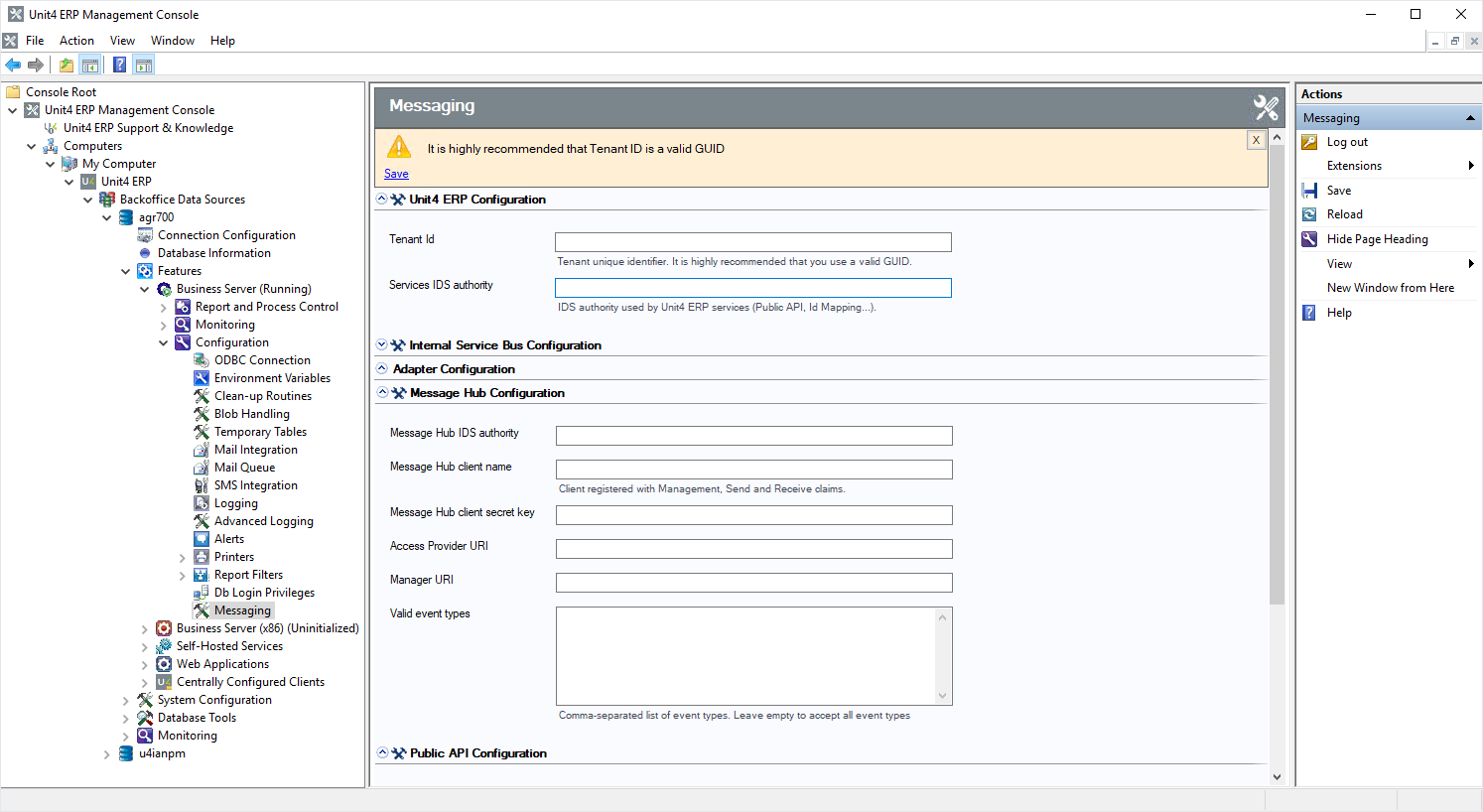 2. Please fill in all the fields as communicated via the configuration email, you received.
3. After all values are in place, click Save on the right top.
4. Install U4Adapter service
When all previous steps are done, you can install the U4Adapter service. To do so, login to AMC, expand DSN, Features, Business Server, Report, and Process Control – Service Processes. Use right-click (or in the right top pane "New"):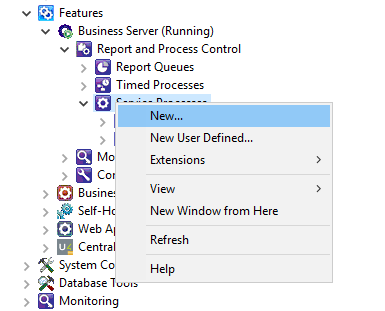 Select 'Install' near U4Adapter, then click Next and Finish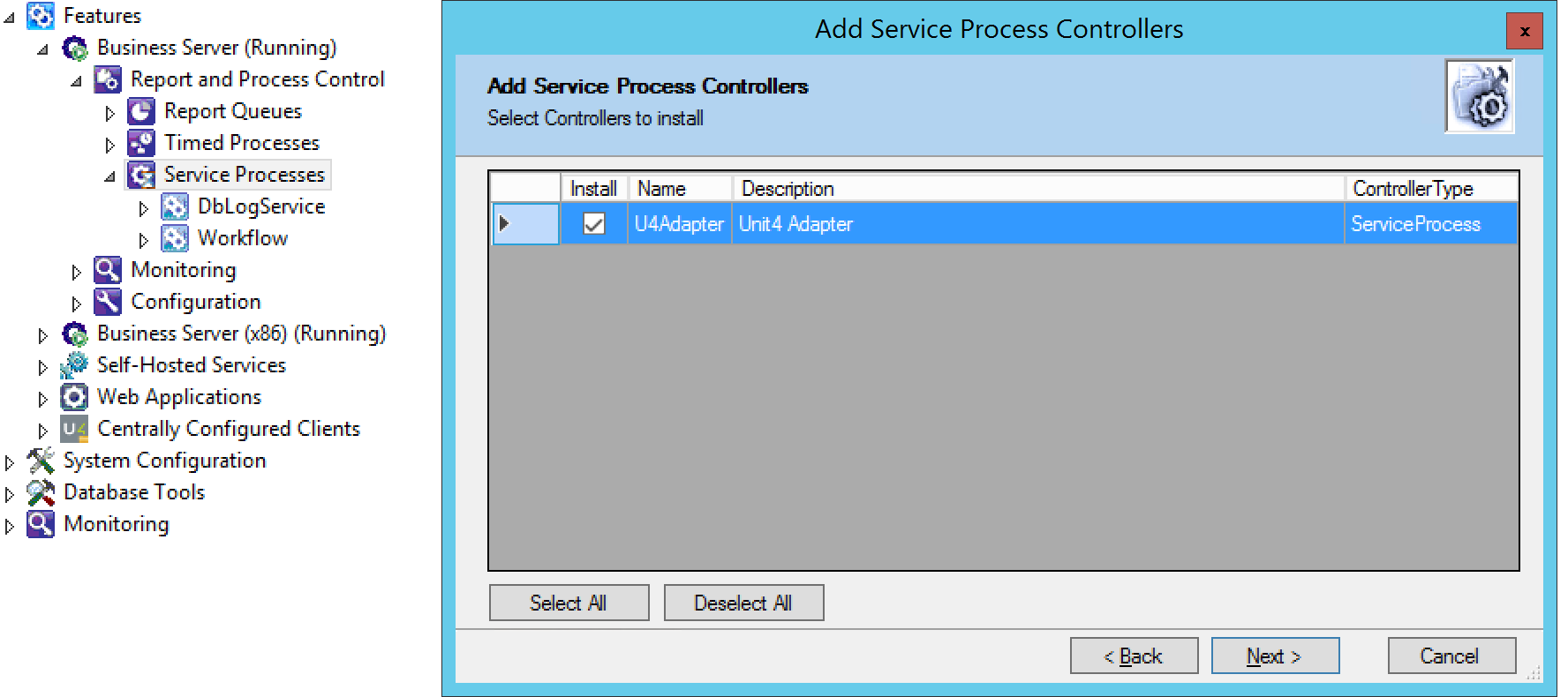 5. Check U4Adapter logs
Logs by default will contain some errors (most of them will have "cannot subscribe to system u4psa" or similar). This is caused by additional built-in receivers that are not in use and are expected behavior. The most important thing is to have the message "connection for the tenant has been initialized." There should not be any messages with "user access denied," "token error," or "message could not be retrieved." The first and the last ones will indicate that WSUSER doesn't have enough access to objects/API. The token error could mean that communication with IDS has been interrupted. However, it's better to reach Professional Services or Cloud Operations with a full log attached to the case for more in-depth investigation. Without the logs, it's not possible to determine the cause of the issue.