SFTP - Create (Preview)
NOTE: This feature is in preview mode. It might be unstable and contain bugs. Additionaly, there may be breaking changes once the final version of this feature is released.
Description
The SFTP - Create action allows to create a file in a SFTP server.
Usage
This action allows to create a file in a SFTP server. The SFTP server connection details must be created before on the SFTP Connections screen on the Extension Kit Portal. You can find more info about setting up a SFTP connection here.
Action Input
Connection: dropdown to choose the SFTP server connection. Delete operation will be performed using the server details and credentials set on the connection chosen.
File Path: Folder to create the new file in. It is defaulted by the connection chosen. It can be overwritten by any other existing path.
File Name: name of the new file to be created.
Note: this action will overwrite the file if it already exists in the same path.
Examples
Data entered in the screen: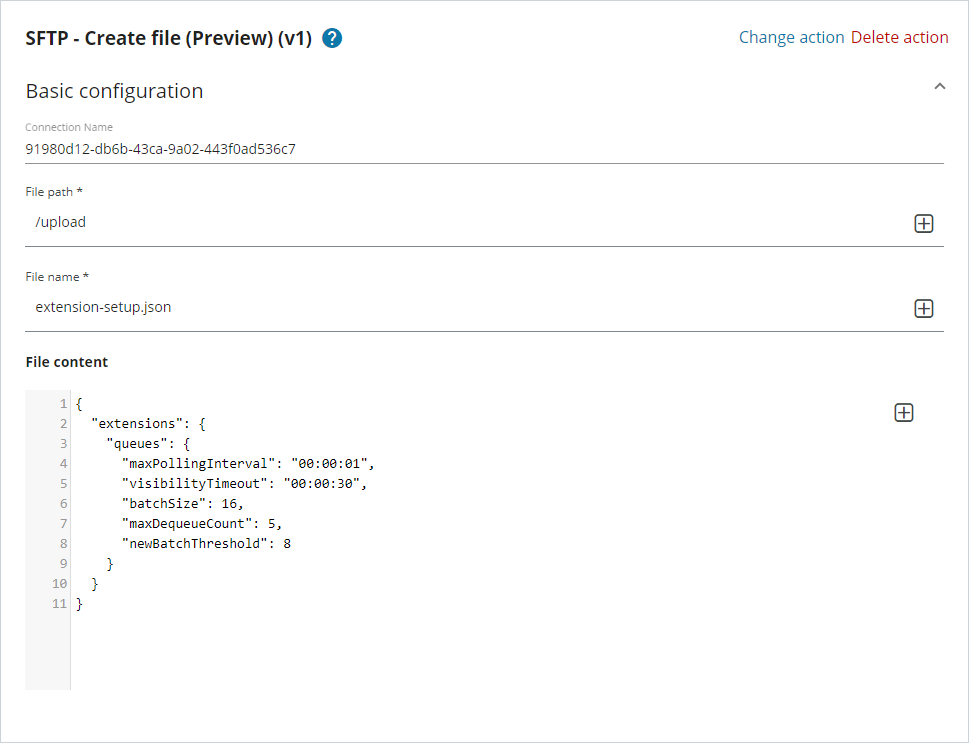 Data retrieved from a previous step: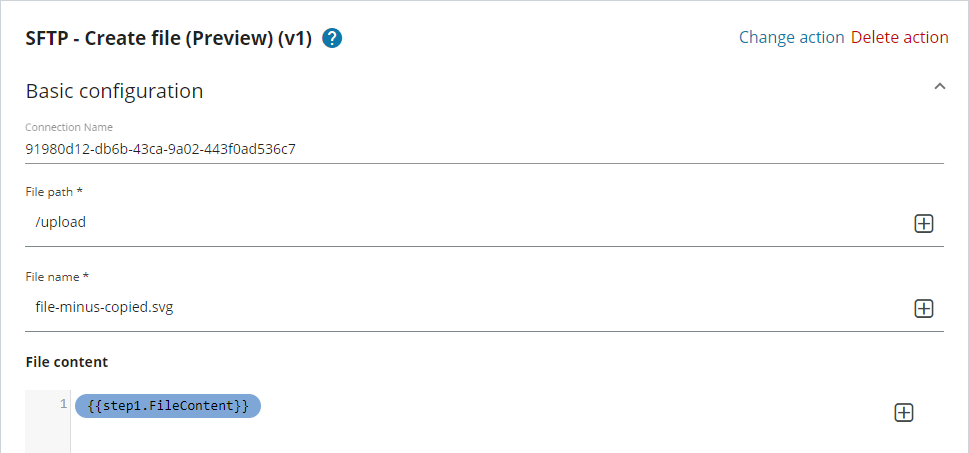 Action Output
Filename: Complete path of the created file.