Home
After successfully logging in, the home page will be shown. It will list all the non-parked flows of the tenant being administered, or all flows for all tenants if you logged in as the system tenant.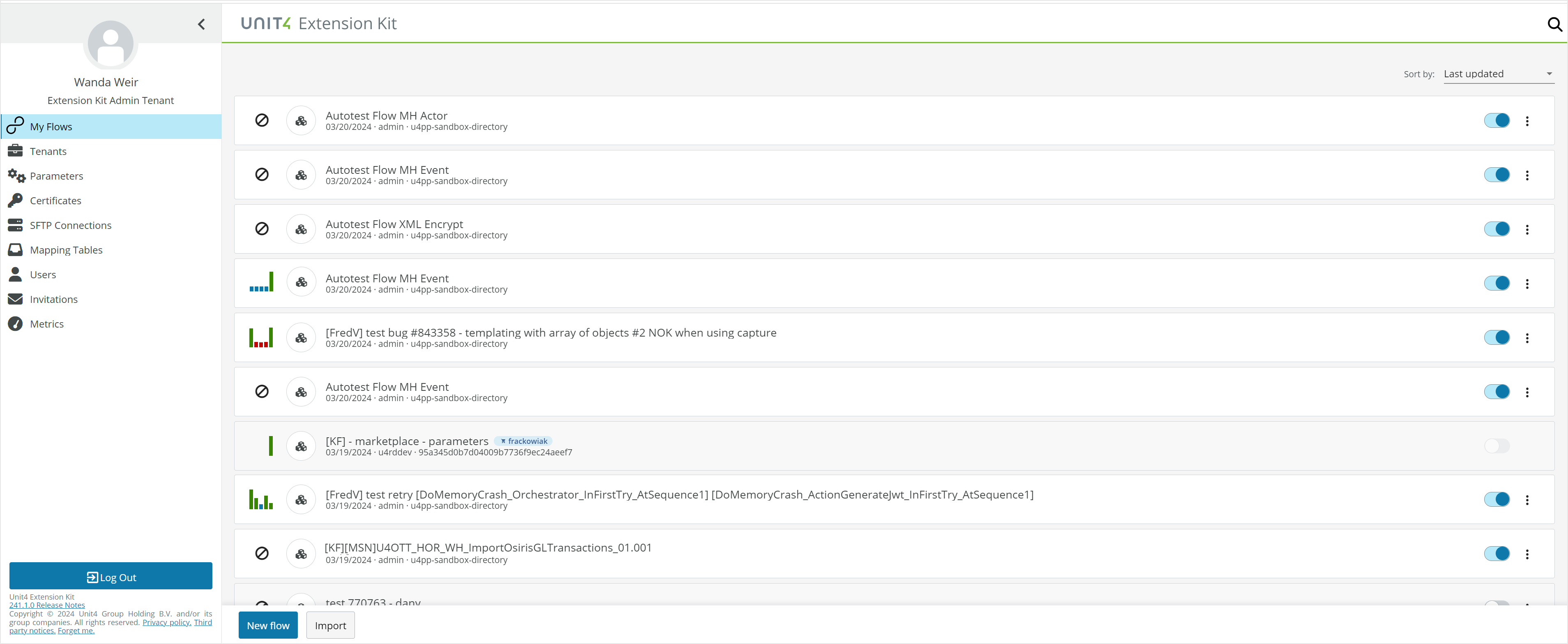 The list can be filtered by typing into the Search... box.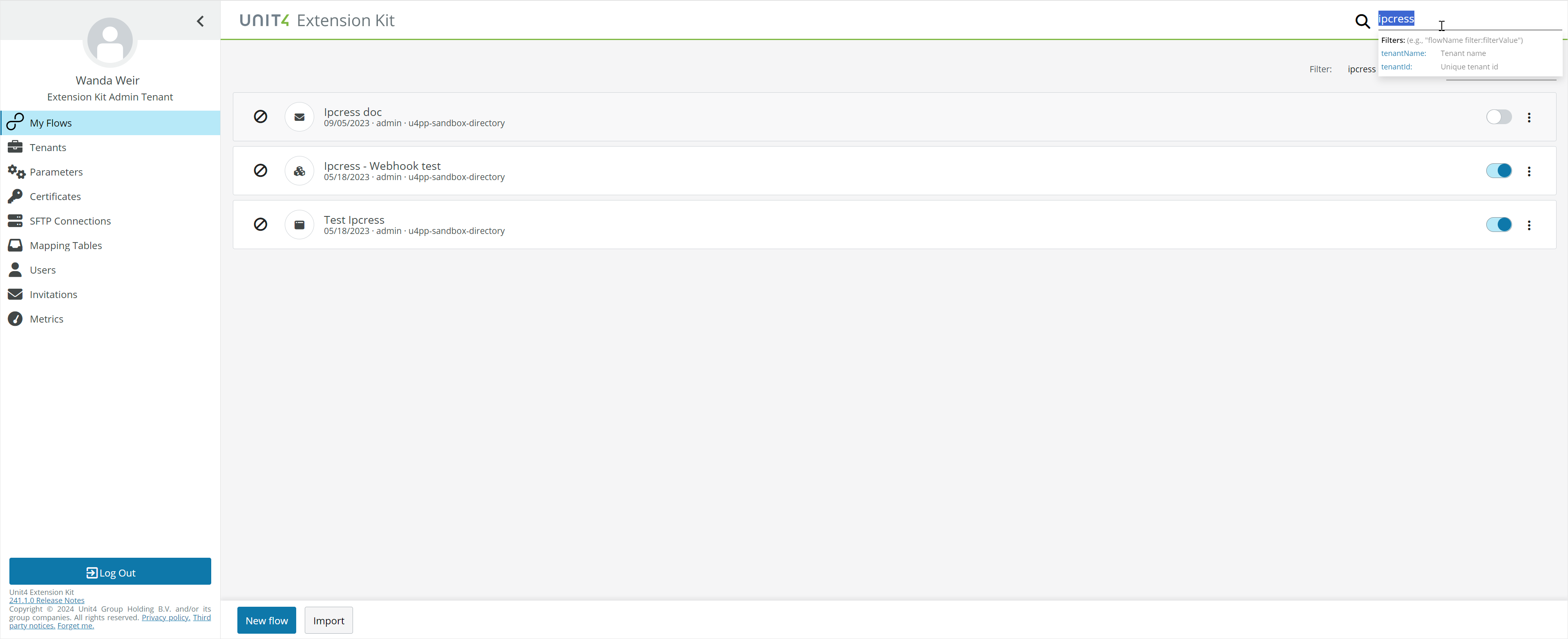 The list can be sorted by different attribute using Sort by list. Sort by and Search filter can be used together.

Each flow can be easily enable or disable using the toggle button.

To logout, select the Log Out option from the menu in the top right hand corner of the site.